Grow Revenue With More Payment Options
Many businesses are looking for ways to increase sales, deepen customer relationships and drive repeat business. In partnership with Fiserv and Clover, we offer each merchant the technology most suited to your business – whether you process a handful of transactions a week or millions.
From countertop point of sale, handheld device, or no hardware at all, we offer an array of products and services enabling you to handle more customer payment types.
Idaho Central Credit Union comes packed with benefits to help grow your businesses transactions:
Superior service and support
PCI compliance and cardholder data security
Competitive processing rates
In-store, mobile, and online payment solutions
Quick and seamless setup
Electronic statements
Online reporting portal
Say Hello to Clover
An all-in-one management system designed to help you take care of business, Clover offers options that allow you to rightsize your business solutions – and get more done than ever before.
Clover Rewards
Show customers how much you care with a customer loyalty program designed to keep them coming back for more.
Clover Insights
Turn sales data into information that tells you what works best for your business and how you can grow.
Clover Gift Cards
Give customers a way to share their love of your business by letting them buy, send, and redeem gift cards on their mobile devices.
Clover Surcharge
Add a 3% fee to consumers' credit card transactions to help offset merchant's credit card processing costs.
Run Your Business Better
We understand that one size doesn't fit all. That's why Clover offers a full line of solutions designed to complement the unique needs of your business and customers.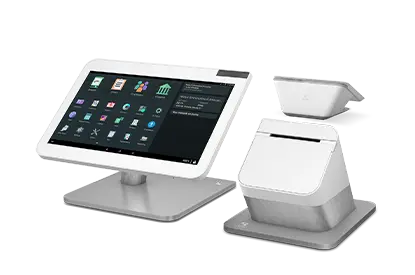 Clover Station
Run your business with our most powerful countertop point-of-sale system.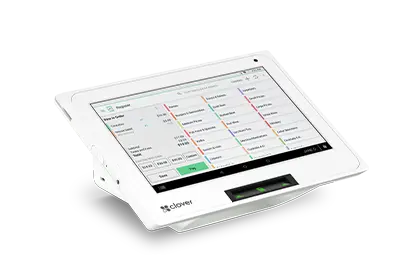 Clover Mini
Get full-scale point-of-sale functionality in a sleek and compact terminal.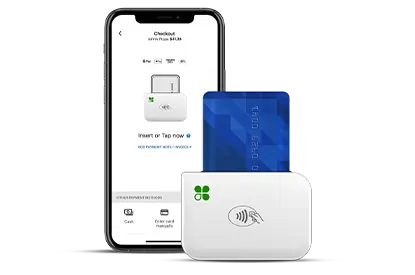 Clover Go
Connect via Bluetooth® to accept contactless, EMV®-enabled chip and magnetic stripe card payments right from your phone or tablet.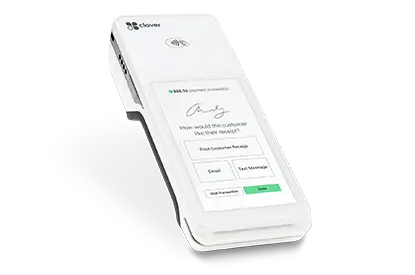 Clover Flex
Robust functionality. Ultimate flexibility. Total simplicity.
Contact our Merchant Services Team to get started today!
MERCHANT SERVICES TEAM