Life insurance is a contract with an insurance company. You are protected through the lifetime of the contract in exchange for monthly or annual payments. If you were to pass away while your policy was active, your chosen beneficiary (more on beneficiaries later) would receive a sum of cash. Your beneficiary might use this money (called a death benefit) to pay final expenses, pay the rest of your mortgage, or cover any expenses for your loved ones. In most cases, the death benefit is tax-free.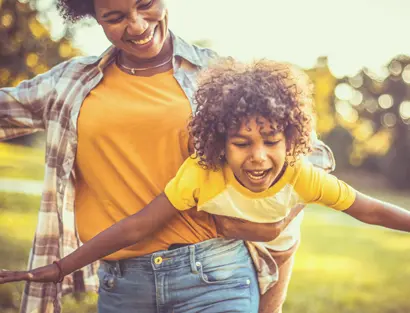 Why Do I Need Life Insurance?
Life insurance is for your loved ones! There are some primary questions for your loved ones that life insurance provides a solution and safeguard for. They are:
Would they be financially prepared to cover the household expenses if you were no longer around to help with the family bills?
If you are carrying debt or have a mortgage, would your family be able to cover these expenses in case of your death?
Life insurance provides tax free cash benefits to cover these costs, so your family will not face a financial hardship during an already challenging time. We believe that life insurance translates into an act of love for those you care about.
Term Life Vs Whole Life Insurance
Term Life Insurance
Term life insurance is coverage for a certain period of time, such as 10, 20, or 30 years. After that time has passed, the policy can be renewed — sometimes at a new (and potentially higher) rate — or in some cases, rolled into a whole life insurance policy. Because it does not accumulate value like whole life insurance, term life insurance can be a more affordable option. Given the short-term nature of this type of life insurance, it's often selected as a type of financial safety net by those who still have dependents.
"Renting" your coverage
10, 15, 20, 25, 30-year terms
Plans start at less than $20/month
No cash value
No payment flexibility (if you miss a payment, your policy will terminate)
Various riders to suit your needs
Whole Life Insurance
Simply put, whole life insurance is lifelong coverage. As long as the benefits are paid, whole life plans do not expire, and the benefit is paid upon the death of the policyholder. While whole life insurance is more costly, there are several key benefits. The longer you have whole life insurance, the more value it accrues. Part of that cash value can be withdrawn or borrowed during the life of the policy, however, there are some implications. Also, the tax benefits of whole life insurance can make it a useful estate planning tool for some.
"Owning" your coverage
Length is your whole life
More expensive
Has cash value
More payment flexibility given the cash value component of your policy
Various riders to suit your needs
Mortgage Protection Insurance
Mortgage protection is a type of term life insurance designed to cover your mortgage payments if you pass away while the policy is in force. For many people, their home is their most valuable asset, so this insurance ensures that their loved ones could stay in the home rather than face a financial hardship if the primary breadwinner was no longer around to help pay the bills. Many mortgage protection policies also offer coverage if the homeowner becomes disabled or receives a critical illness diagnosis.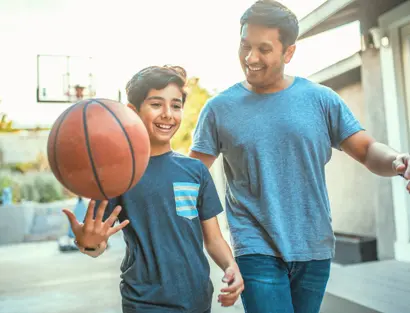 Final expense insurance is a type of permanent life insurance policy that provides a lump sum to your chosen beneficiary to cover end-of-life expenses. If you buy final expense insurance and continue to pay premiums during the life of the policy, your beneficiary will receive the death benefit when you die. They can use the death benefit to cover costs related to your passing, including medical expenses, a memorial, or funeral service. Many families don't have the funds readily available to cover funeral expenses, which generally cost around $10,000. Final expense insurance steps in to pay for the burial and any other expenses your family needs, so they don't have to face a financial burden during a difficult time.
Life Insurance FAQs
When you are reviewing your options for life insurance, you will see a lot of information out there about term lengths and coverage amounts. There is not a one-size-fits-all answer for life insurance: the perfect fit depends on your unique circumstances. You will want to look at your income, your health, your family, and your goals to determine how much insurance you need. And keep in mind that your policy can grow with you, so there is no wrong answer. Finding the right insurance is a key part of planning for the future. Once you know the questions to ask, you can gain a better understanding of life insurance coverage options and make the best decision for your family. To help you determine how much life insurance you may need, ask yourself these questions:
Who do I want to protect?
A life insurance policy can help protect surviving family members and dependents — children, parents, and spouses — from financial burden after your death. Making a list of those you want to protect can help you determine what type of life insurance you'll need.
How much life insurance do I need?
Determining what you want the insurance to cover can help you decide how much to purchase. You may want your coverage to match several years of your salary to support your family and cover any expenses they may be unable to afford without your support. For example, a life insurance policy can help cover your remaining mortgage or car loan, college expenses for a surviving spouse or children, or even your burial and funeral costs.
How long do I need coverage?
Some people — particularly those with dependents — choose to carry life insurance during their working years when a loss of income would threaten their family's financial wellness. If you're older, you may want a policy for a fewer number of years with a smaller monthly fee.
What if my life insurance needs change?
Your insurance needs may change over time depending on your family situation, income level, and the assets you accumulate over your lifetime. An annual reassessment of your plan will help ensure you are well-equipped to care for your loved ones' current and future needs.
Meet the Team
Joe Ball

Insurance Agent

North Idaho

Corban Latimore

Insurance Agent

Southeast Idaho

Marcus Santistevan

Insurance Agent

Treasure Valley

Travis Richardson

Insurance Agent

Southeast Idaho
Have questions? Feel free to contact our Insurance Services Team to get started today. We love questions!
(208) 985-7427 (TTY 711)
Monday-Friday: 8:30am-5:30pm MT
insuranceservices@iccu.com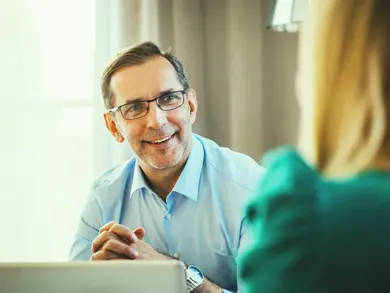 Online quoting and enrollment tool powered by Quility. For ages 18-60.
Idaho Central Insurance Services, LLC is a wholly-owned subsidiary of Idaho Central Credit Union and a licensed insurance agency. Business conducted with Idaho Central Insurance Services, LLC is separate and distinct from any business conducted with Idaho Central Credit Union. Insurance products are not products or obligations of Idaho Central Credit Union, are not NCUA or federally insured, are not endorsed or guaranteed by Idaho Central Credit Union or any government agency and may lose value.