Home Insurance the Credit Union Way
Convenient Service
Online application
24-hour claims assistance
Easy to switch
Affordable Rates
Extra savings opportunities for credit union members
Bundling discounts
Secure Portal
Online payment and claim options available
Encrypted personal information
Privacy-first culture
TruStage® Auto and Home Insurance program is offered by TruStage Insurance Agency, LLC and issued by leading insurance companies. Discounts are not available in all states and discounts vary by state. The insurance offered is not a deposit and is not federally insured. This coverage is not sold or guaranteed by your credit union. TruStage protects and encrypts information classified as "Restricted," as defined under their Information Handling Procedure.
Over 80 years of experience. TruStage's underwriter CMFG has been committed to its customers since 1935 and is dedicated to doing the same for years to come.
20 million people protected. TruStage has helped millions of customers get simple and secure insurance policies, consistently earning an 'A' rating (excellent) for financial stability from AM Best*.
Home insurance the credit union way. TruStage partners with over 3,500 credit unions nationwide. Their member-first philosophy is the perfect complement to Idaho Central's own mission to help members achieve financial success.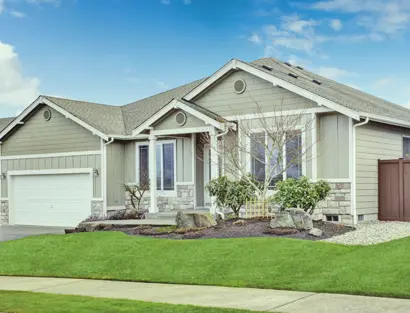 *CMFG Life Insurance Company is rated "A" (Excellent) as of March 2021 by A.M. Best, an independent rating service which evaluates financial stability and operating performance, year after year. An "A" rating is the third-highest of 16 ratings.