Why Work With a Financial Advisor?
You work hard for what you earn — and want to do all you can to make sure you save and invest wisely. A financial advisor can help you achieve your short- and long-term financial goals, whether you have one or many, as well as plan and prepare for unexpected events that might arise. Through an ongoing, collaborative relationship with a financial advisor, plus secure anytime access to your accounts online, you can track your progress toward your goals anytime and receive timely advice when you need it.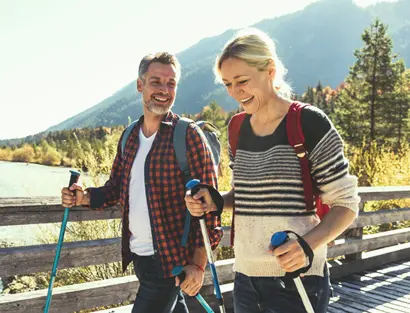 We care about what matters most to you. That's why we're dedicated to helping you see financial success. Together, you and your advisor will evaluate your financial life to see how it all fits. From there, your financial advisor will work with you to address key needs, consider tax strategies and find ways to help fill any gaps that could keep you from achieving the lifestyle you want. Through personalized financial advice, your financial advisor will help you prioritize what's important today, while planning for a confident financial future.
Solutions and Advice Aligned to Your Goal
Through Ameriprise Financial, you'll have access to wide-ranging advice — from customized investment recommendations and asset allocation strategies to comprehensive financial planning that covers key aspects of your financial life — to help you meet your goals. And, your financial advisor can provide access to an extensive suite of solutions to meet your specific needs, including investments, insurance and annuities, and much more.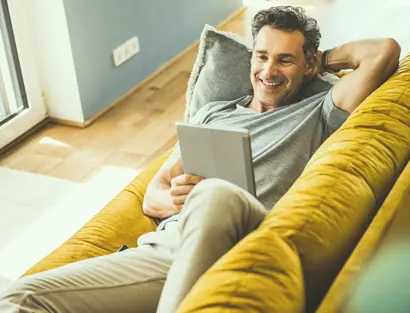 About Ameriprise Financial
As a longstanding leader in financial planning and advice, Ameriprise Financial helps clients navigate the present without losing sight of the future. Ameriprise Financial has remained true to its vision of putting its clients' interests first for more than 125 years. Ameriprise Financial and its subsidiaries serve more than 2 million individual, business and institutional clients, with more than $1 trillion in assets under management and administration.1
Products and services available through Ameriprise:
Financial planning
Retirement planning
Investments
Insurance and annuities
Funding education expenses
Estate planning strategies
Retirement income strategies
Tax planning strategies
1Company data, as of Q1 2022
Have questions? Feel free to contact our Wealth Management Team to get started today! We love questions!
(208) 519-5847
Monday-Friday: 8:30am-5:30pm MT
icwm@idcwealth.com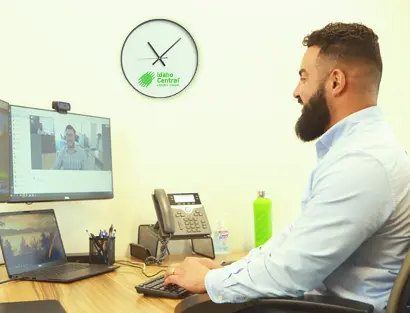 Meet the Team
We're here to help you plan and achieve your goals. Our dedicated team of advisors and support staff are looking forward to meeting with you! Click below to meet the team.
Check the background of the associated investment professionals on FINRA'S BrokerCheck.
Financial Advisors
Nathan Rydalch

Financial Advisor

Southeast Idaho

Chris Morin

Financial Advisor

North Idaho

Brett Buckley

Financial Advisor

Magic Valley

Rizwan Bukhari

Financial Advisor

Boise

Sean Meldrum

Financial Advisor

Boise

Jenni Foster

Financial Advisor

Boise
Private Wealth Advisors
Bob Wilson

Private Wealth Advisor

Boise

Chad Blackburn

Private Wealth Advisor

Boise

Rick Wilson

Private Wealth Advisor

Boise
| | | |
| --- | --- | --- |
| Not FDIC or NCUA Insured | No Financial Institution Guarantee | May Lose Value |
Ameriprise Financial has a partnership with this financial institution to provide financial planning services and solutions to clients. The financial institution is not an investment client of Ameriprise, but has a revenue sharing relationship with Ameriprise, which creates a conflict of interest. Details on how we work together can be found on ameriprise.com/sec-disclosure.
Ameriprise Financial cannot guarantee future financial results.
Ameriprise Financial Planning Services are optional, offered separately, and priced according to the complexity of your case and your financial advisor's practice fee schedule. Your fees and financial advisor may be subject to change.
Financial planning is generally appropriate if you have financial goals, sufficient assets and income to address your financial goals, and are willing to pay an investment advisory fee for recommendations to help you achieve those goals. Please review the Ameriprise Financial Planning Client Disclosure Brochure or, for a consolidated advisory relationship, the Ameriprise Managed Accounts and Financial Planning Service Disclosure Brochure, for a full description of services offered, including fees and expenses.
Ameriprise Financial, Inc. and its affiliates do not offer tax or legal advice. Consumers should consult with their tax advisor or attorney regarding their specific situation.
Investment advisory products and services are made available through Ameriprise Financial Services, LLC, a registered investment adviser.
Securities offered by Ameriprise Financial Services, LLC. Member FINRA and SIPC.
© 2022 Ameriprise Financial, Inc. All rights reserved.