Simple to Finance & Amazing Rates
At Idaho Central, we believe in making our financing options simple and easy. That's why when you have Idaho Central Trailer Loan, you'll receive the service you deserve so you can hitch up and hit the road with confidence.
Low, affordable interest rates
Quick loan decisions
Local, friendly service
Term Options
Up to 180 months
depending on trailer type
Fees
No loan application fees
Auto Rebate vs. Low Interest Financing Calculator
Use this calculator to help you determine whether you should take advantage of low interest financing or a manufacturer rebate. A rebate will reduce your auto loan balance, while low interest financing lowers your monthly payment. The best option depends on the price of the vehicle, the size of the rebate and the interest rates available for financing.
Trailer Rates
| Age of Vehicle | Loan Term | Interest Rate |
| --- | --- | --- |
| 2021 or newer | 120 | 10.090% |
| 2021 or newer | 144 | 10.540% |
*The annual percentage rates listed are our best rates. Your rate and/or term may vary depending on credit history and underwriting criteria.
Rates valid for Monday, December 11 2023
Know Your Trailer's Value
It's important to know your trailer's market value. Do a little research and be sure you are paying a fair price. Or, if you need to sell your old trailer, make sure you aren't missing out on money in your pocket. Either way, knowing your trailer's value will make you prepared to buy or sell.
Need to update your vehicle insurance? Learn more!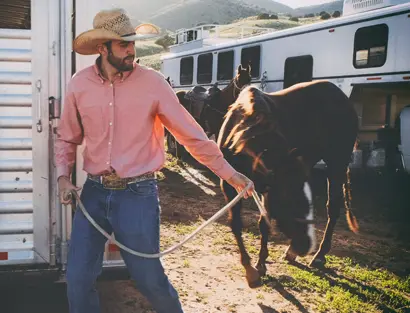 Let's Get Your Trailer Loan Application Started
Let us know how you are planning on purchasing or refinancing your trailer, so we can fine-tune our loan options to fit your needs.