Easy Access to Your Accounts
You can easily access all of your financial information in our simple and secure eBranch, available online or through our mobile app. Quickly check your account balance and view up to two years of transaction history all with the click of a button. Not to mention, you can say goodbye to paper statements and view your eStatements within eBranch instantly.
Looking for a Specific Account Number?
Once logged into eBranch or the ICCU mobile app, simply click on one of your accounts. Under the account name, you'll see the last 4 digits and an eye symbol. Click on the eye to see the full account number. That's it! If you need ICCU's Routing Number, it's 324173626.
Export Account Information
eBranch was designed to be highly compatible with other popular financial software products. Export your account information into programs such as Quicken® and Quickbooks™, or to popular file types.
QUICKEN®
Finance and money management software
QUICKBOOKS™
Run your entire business with QuickBooks
EXCEL
Import into popular file types, such as CSV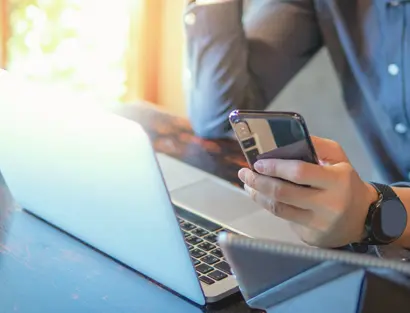 With check imaging, you can easily retrieve electronic images of your cleared checks through eBranch online banking. Plus, check imaging provides added security by reducing the risk of fraud associated with physical checks.
To find the check image:
Log into eBranch.
Navigate to your account balance history.
Select the check transaction with the icon.
The check image will be at the bottom of the transaction detail.