Types of Checks and Money Orders
Stop by an ICCU branch and we will be happy to help with any check or money order needs.
Money Orders
$2.50 Fee
Money orders are certificates that a payee can exchange for cash. They are excellent for transactions under $1,000. Maybe you need to pay a bill, make a purchase, or give the gift of money.
Cashier's Check
$4.00 Fee
Cashier checks are good for large purchases, like buying a car. They are more secure than personal checks because they are considered guaranteed funds and they don't show your account number.
Payoff Checks
No Fee
Payoff checks are used for paying off the remaining balance on a loan. These are guaranteed funds and can be payable to a specific payee such as a financial institution or dealership.
Official Checks
No Fee
Official checks are good for large transactions such as closing accounts or funding loans. These are also considered guaranteed funds because they use immediate funds from your account.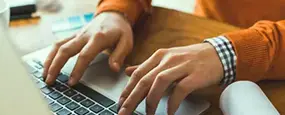 Stop a Check Payment
To stop a check payment or money order, follow this step-by-step guide.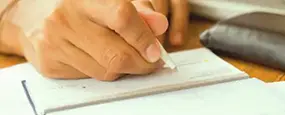 Order Checks
You can reorder personal checks through your eBranch or at a local branch.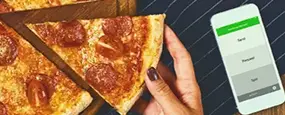 Other Ways to Send Money
Looking for other ways to send money? Try Zelle® or a money transfer.