Savings
Do you have savings goals for your first car or even college? If you don't prepare now, you could be stuck driving your mom's minivan or eating ramen noodles in college! Ok, sometimes ramen is tasty, but the point is to start setting goals and saving now for a brighter future. If you're feeling overwhelmed, don't worry, Idaho Central Credit Union can help you with every savings goal.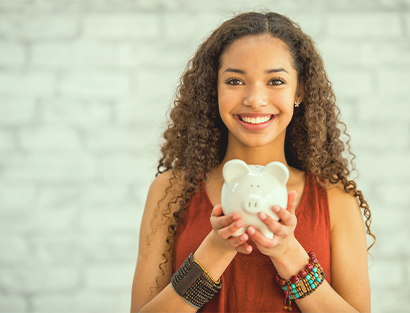 Your First Car
You'll never forget your first car. It's a step towards independence plus freedom on the open road. Maybe you need to start saving or, perhaps, you're ready to apply for a loan and go shopping. Either way, Idaho Central has you covered.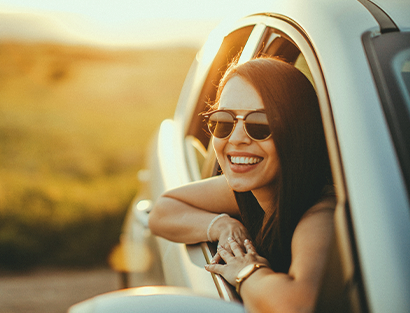 Tips For Buying Your First Car
1. Set a realistic budget
You'd probably love a shiny new sports car, but that's probably not realistic for your needs or your wallet. View ICCU's current auto rates and use the Payment Calculator to get started. Don't forget about the cost of auto insurance, fuel, and vehicle maintenance.
2. Secure financing
Call in using VideoChat or visit an ICCU branch near you to discuss your budget and financing options for an auto loan.
3. Enjoy the search
Searching for the right car can be fun. Visit your local dealers, use online auto searches, apps, and more.
4. Test drive
Once you think you found the right car, be sure to take a test drive!
5. Make an offer
Use a vehicle pricing guide to make sure you're getting a fair deal.
College
Education is important, but lets face it, not cheap. Your future self will thank you for investing in your educational aspirations now. The first step is by being financially prepared so you can start saving for college today. You can do it, and Idaho Central is here to help! With FREE online and mobile banking, plus much more, Idaho Central has the right savings account options to help you along the financial path to college and beyond. We believe in you!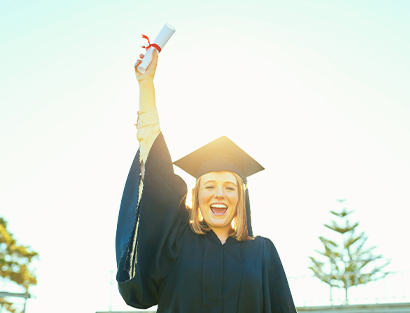 Tips For Saving For College
1. Start saving now
Open a savings account. The more years of saving the better off you will be. From birthday money to odd jobs, it adds up. Use the Savings Calculator and see for yourself.
2. Get a job
Find a summer job or a part-time job that works around your school schedule. Be mindful of how much you spend and focus on saving as much as possible.
3. Apply for scholarships
Start applying for scholarships early on. Whether you have academic, or athletic achievements, scholarships can be a great financial help. Check out a few different scholarships available to apply for.
4. Apply for a loan
If savings, scholarships, and financial help from family still aren't enough, apply for The Smart Option Student Loan® from Idaho Central Credit Union by Sallie Mae®.
Where Does Your Money Go
Keep track of your money anytime, anywhere with the ICCU mobile app. Use financial tools to help you budget your money, set goals, and much more.