Thanks to our Rewards and Premier Rewards cardholders, we've made this back-to-school season one for the books.
If you've seen the phrase "Gear Up and Give Back" recently, you know what we're talking about. In the first half of August, ICCU Rewards and Premier Rewards cardholders scored exclusive cashback offers on school supplies, clothes, technology, groceries, and more. They then passed those savings to the ones who deserve it most: K-12 schools.
We randomly selected five lucky schools to each win $2,000 of the back-to-school profits. Keep reading to see if one of your local schools won!
Earn More to Give More: How The Back-to-School Sweepstakes Worked
From July 31 to August 13, Rewards and Premier Rewards cardholders earned up to 5 percent cashback on back-to-school purchases. Meanwhile, we tallied up the profits to donate a total of $10,000 to schools throughout Idaho and Spokane.
Here's the fun part: ICCU members helped select the winning schools.
Members nominated their favorite school, then we randomly selected one school from each of the five regions we're established in:
Treasure Valley
Southeast Idaho
Magic Valley
North Idaho
Spokane County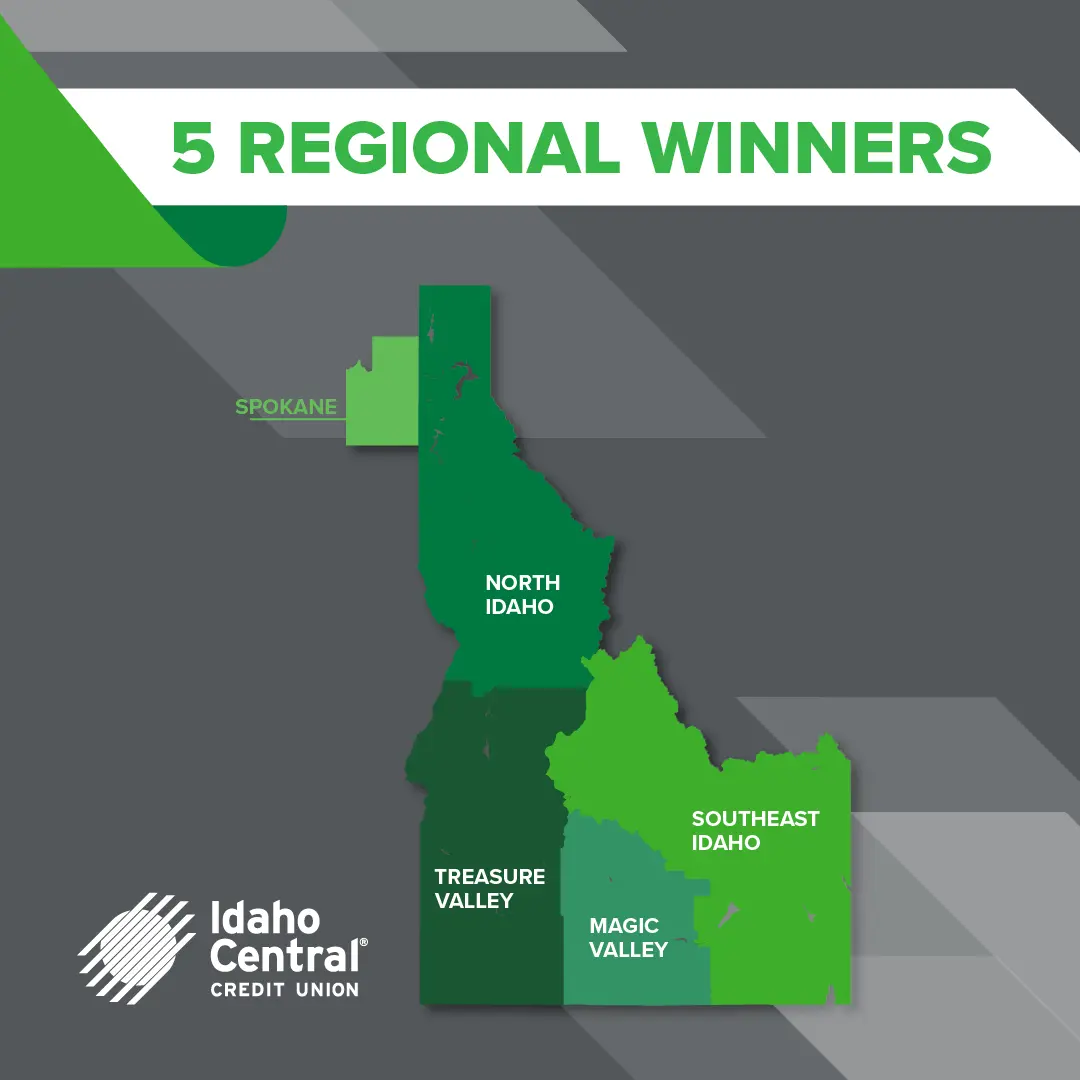 Drumroll, Please …
Before we announce the winners, here's a big shout-out to our Premier and Rewards cardholders – you're the real MVPs in this campaign! Thanks for being part of the ICCU family and making a difference in our communities. The winning schools are about to get a big financial boost, all thanks to you.
Without further ado, here are the five winning schools!
Treasure Valley Winner: Melba Elementary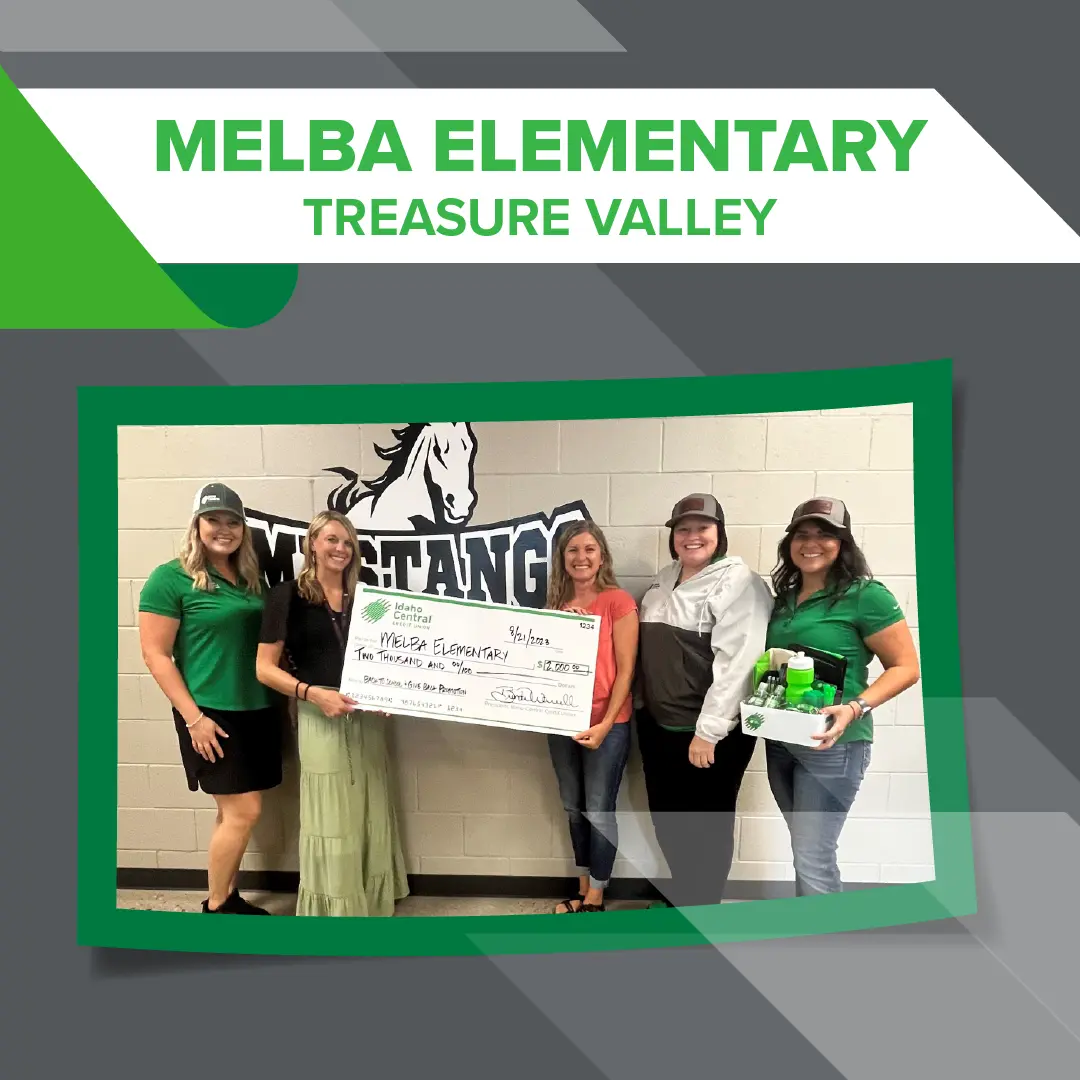 As Melba, Idaho celebrates its 100-year anniversary, students at Melba Elementary celebrate their place as Treasure Valley's "Gear Up and Give Back" winner. The farming town, affectionately known as The Seed Heart of America, is located in the Snake River Valley of Southwest Idaho, around 30 miles outside of Boise.
"It's nice as a rural school to be recognized and given additional funds to enhance extracurricular opportunities for our students," said principal Ashli Nelson. "All of our provided funding is allocated to specific funds, and this allows us to be creative and to make it teacher- and student-driven."
Melba Elementary serves over 450 students from Pre-K to 6 Grade. As part of the Melba School District, it strives to prepare students with the knowledge, skills, and character necessary to achieve their goals and enrich society. Learn more about Melba Elementary here.
Southeast Idaho Winner: Pocatello Valley Montessori School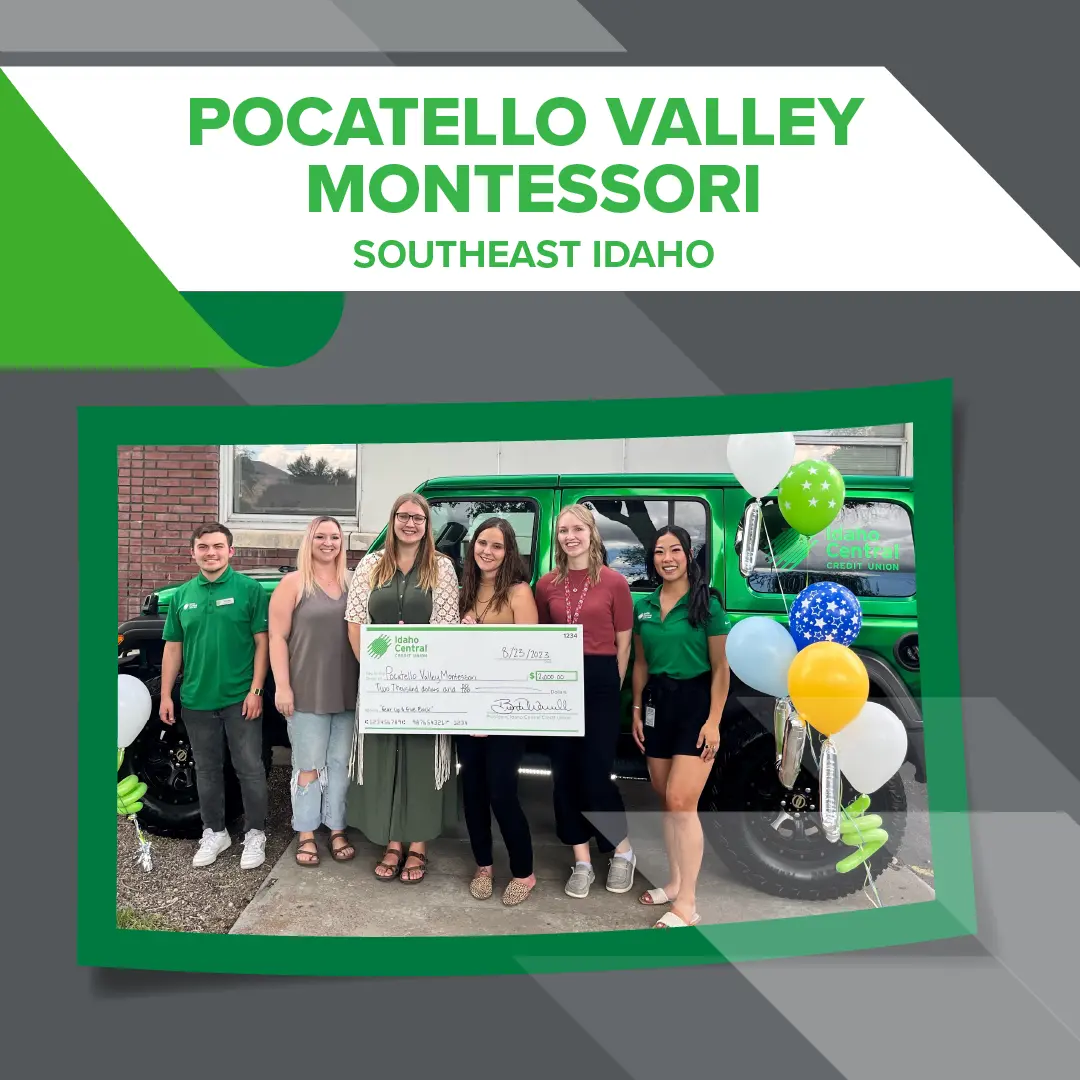 Pocatello Valley Montessori School offers southeastern Idaho students a hands-on learning experience, one that is self-paced and student-led. The private nonprofit school teaches elementary-aged children to embrace their natural desire to learn while emphasizing environments of respect and collaboration.
As Maria Montessori, founder of the first Montessori school, once said, "When a child is given a little leeway, he will at once shout, 'I want to do it!' But in our schools … they say, 'Help me do it alone.'"
Check out Pocatello Valley Montessori School or visit the American Montessori Society to learn more about Montessori schools as a whole.
Magic Valley Winner: Murtaugh Middle High School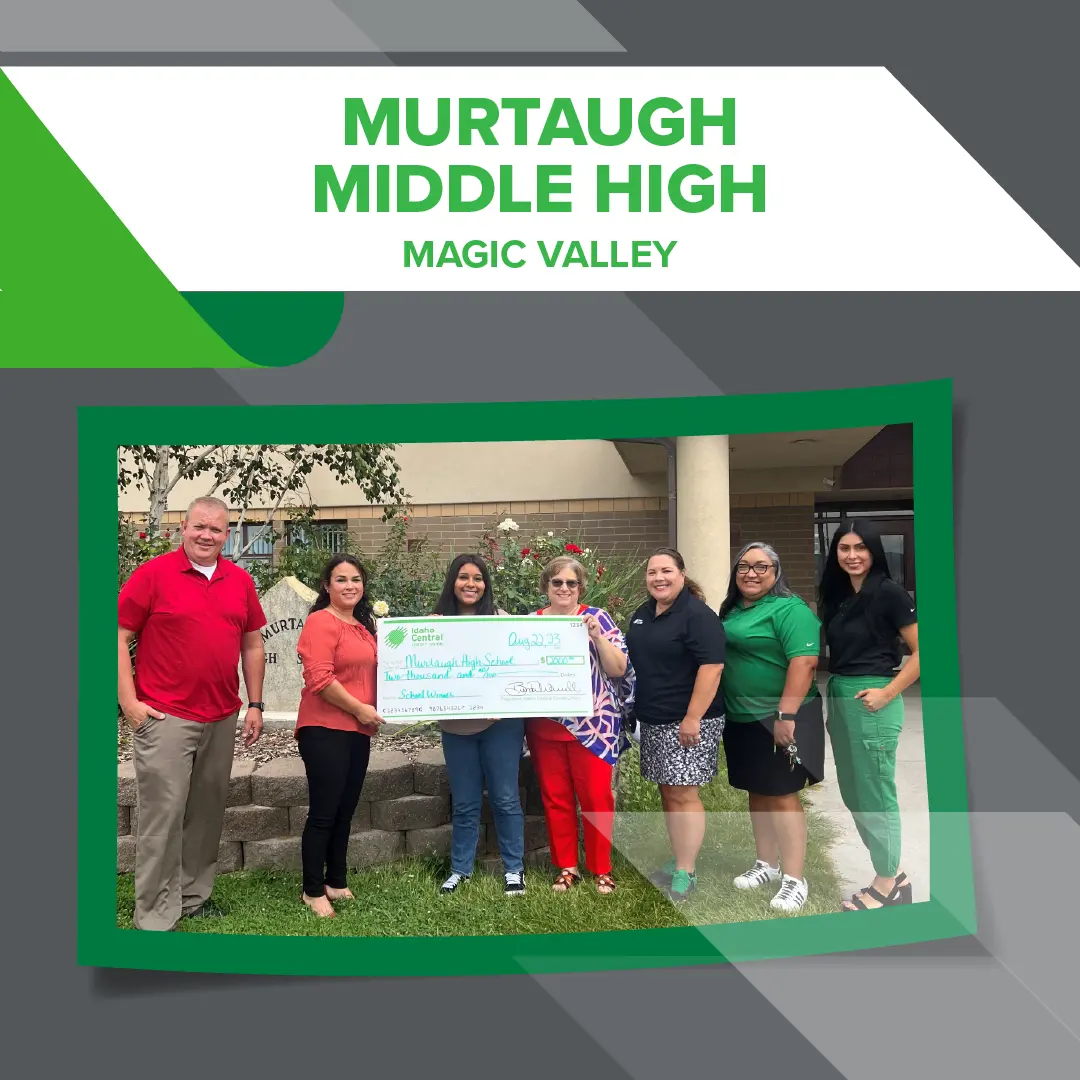 Don't be fooled by this school's student body of just under 200 — their academic rigor packs a punch. Murtaugh holds the 2018 Title I Distinguished School Award for boosting overall student achievement and closing achievement gaps. Now, nearly five years later, Murtaugh Middle High maintains those same academic standards by offering specialized programs and a low student-to-teacher ratio.
Murtaugh Middle High serves students from 6 to 12 Grade. It provides an equitable learning experience to economically disadvantaged students by using progressive, technology-driven teaching strategies. In fact, Murtaugh District has prioritized access to take-home devices like Chromebooks since 2013. Learn more about Murtaugh Middle High School here.
North Idaho Winner: Atlas Elementary
Based in Hayden, Idaho, Atlas Elementary is known for its data-driven teaching strategies and strong culture. Here, teachers and administration use assessment tools to provide top-of-line education to its student body of over 400.
"Students take responsibility for their learning while practicing good character and citizenship," said Carrie Shinkle, Principal at Atlas Elementary. "We believe that for education to be effective, it must promote positive attitudes and be founded on secure mastery of basic skills and challenges for all learners."
Learn more about Atlas Elementary here.
Spokane County Winner: Ponderosa Elementary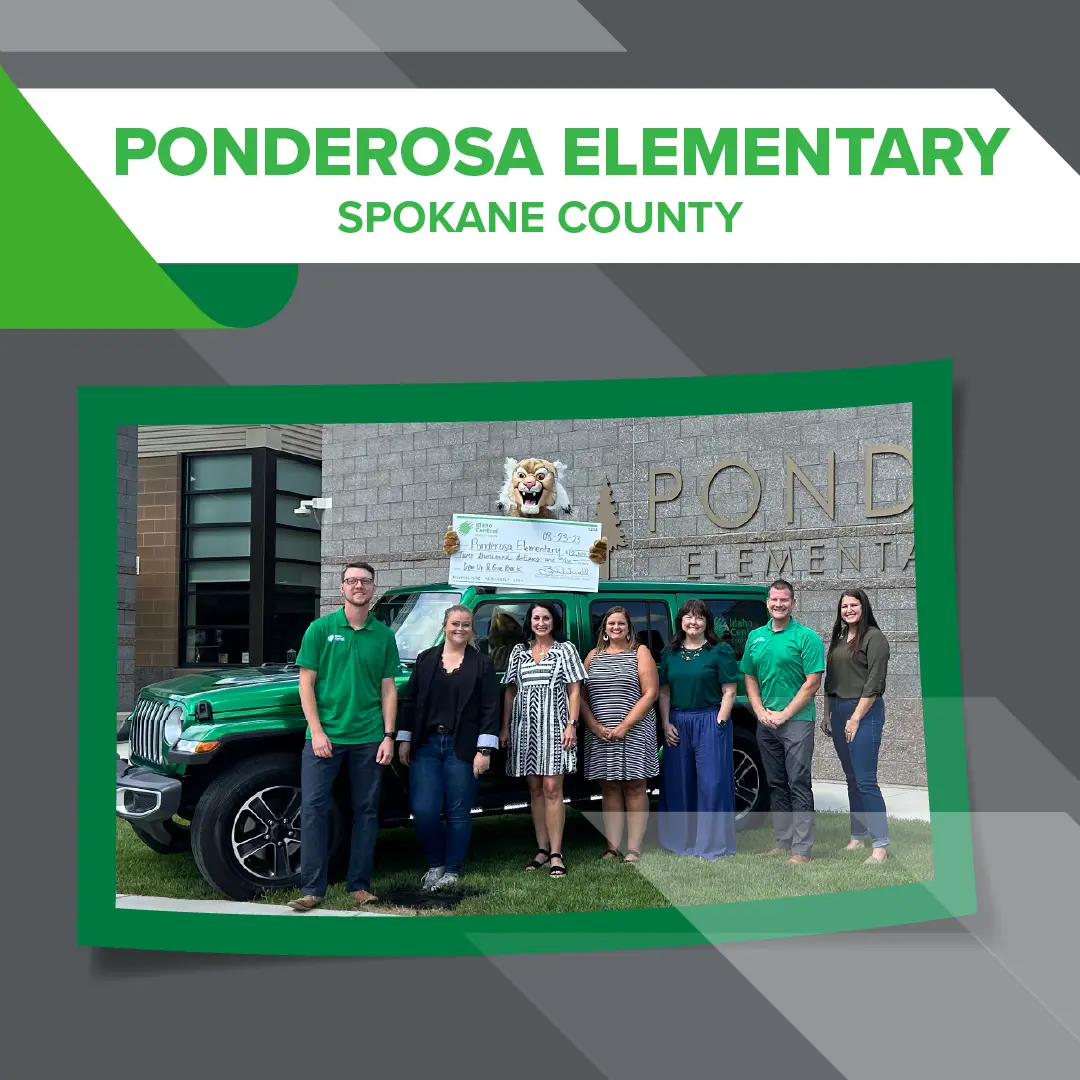 Ponderosa Elementary School is ranked among the top 30 percent of public schools in Washington, and it's not hard to see why. With nearly 450 total students, the school prioritizes supportive learning environments, character growth, and enriching opportunities both inside and outside the classroom.
"Our dedicated and caring staff is committed to the academic, social, and emotional growth of all of the children we serve," said Principal Sasha Deyarmin. "We strive to create a safe and supportive environment that encourages students to take risks and develop a love of learning."
Ponderosa Elementary currently plans to use their $2,000 winnings to help fund playground equipment, PBIS prizes, and more. Learn about Ponderosa Elementary here.
Psst … Check out this article to see if your high school qualifies for a FREE financial simulation course, courtesy of Stukent and ICCU.