Protect Your Identity
Identity theft is no fun. Idaho Central Credit Union makes it easy for you to rule your identity. With CardControl and My Credit from ICCU you can make sure your identity and card information stays YOURS. Plus, enjoy free Card Fraud Monitoring on any ICCU Visa Card and Identity Theft Protection with an ICCU Visa Credit Card. It's just one more way Idaho Central is looking after your daily balance.
Stay in control of all your ICCU cards with our FREE CardControl. You can protect your card from theft right from your mobile phone.
Card lost or stolen? Turn it on/off easily.
Get transaction notifications
Set spending limits
Enable specific merchant categories
Change the types of transactions allowed
Access CardControl through the both Mobile and Online Banking.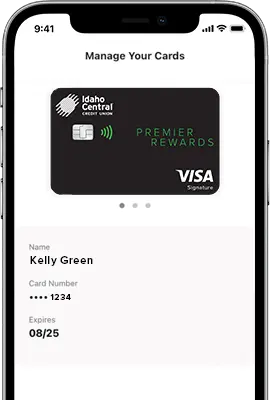 My Credit
Stay in the know. Check your credit score, view your credit report, and get up-to-date credit monitoring notifications with My Credit, FREE from ICCU.
Check your credit score daily
Monitor credit for unusual activity
Get alerts for changes to your credit
View your full credit report
Dispute items on your credit report
Plus, it's a "soft inquiry" so it does not affect your credit score. Access My Credit in ICCU's eBranch Mobile and Online Banking.
Idaho Central is proud to offer our members ongoing automatic card fraud monitoring. Our card monitoring system uses advanced technology to monitor real-time, incoming credit and debit card transactions for potential fraud.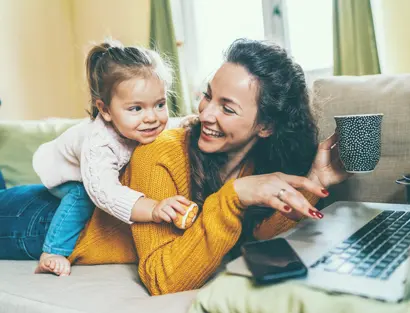 Identity Theft Protection
All Idaho Central Visa Credit Cards come equipped with Identity Theft Protection. This benefit provides reimbursement for covered expenses you incur to restore your identity as a result of a "Covered Stolen Identity Event." Theft or unauthorized or illegal use of your name, transaction card account or account number, Social Security number, or any other method of identifying you, is considered a "Covered Stolen Identity Event."
Looking for more tips on how to protect yourself from identity theft and fraud? Visit our Security Center.