As one of the world's largest and most recognized forms of digital currency, bitcoin allows for secure peer-to-peer transactions on the internet without the need of an intermediary (financial institution). It was officially launched in 2009 and has continued to grow over the years as an open-source monetary system – that is, a system for storing and transmitting an asset of value whose underlying code is fully open to the public.
Here at Idaho Central, along with NYDIG, we have simplified Bitcoin concepts in order for you to feel comfortable beginning your digital currency journey with our ultimate guide to the Bitcoin network.
How Does One Use Bitcoin?

We have partnered with NYDIG to allow you the chance to have your very own Bitcoin account through the ICCU mobile app. This account allows users to receive, hold, and send bitcoin in a matter of seconds. It's simple and easy to access right on your mobile device(s).
Log into your ICCU mobile app.
Locate the Crypto widget by selecting "More" (three horizontal lines).
Accept all the terms and conditions.
Voilà! You can now buy, save, or sell bitcoin all while viewing your current Bitcoin account balance.
Not an ICCU member yet? Join today!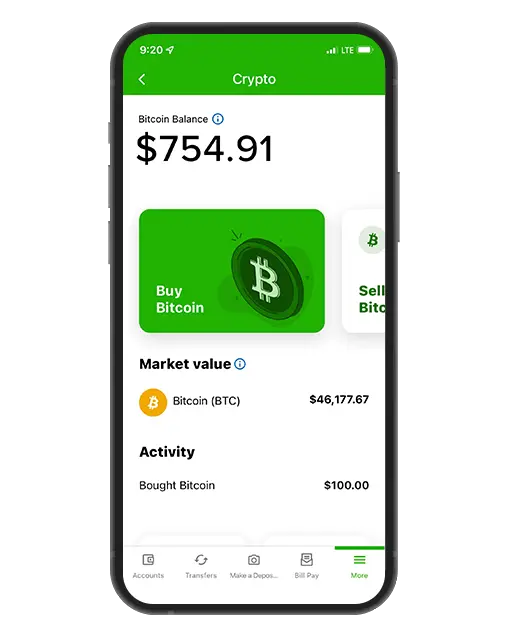 We've partnered with NYDIG to compile the most frequently asked questions in simple, easy-to-understand terms so you can feel like an expert when it comes to buying, selling, and managing bitcoin.
Take it from us, jumping into the world of digital currency has never been easier!

*Bitcoin execution and custody services are provided by NYDIG Execution LLC ("NYDIG"). NYDIG is authorized by the New York State Department of Financial Services to engage in virtual currency business activity. To receive bitcoin services you must open an account with NYDIG in which your bitcoin will be held (the "NYDIG Account"). Please refer to NYDIG's Terms and Conditions for more information, including applicable eligibility criteria.
Bitcoin balances in your NYDIG Account are not insured by the Federal Deposit Insurance Corporation (FDIC), National Credit Union Share Insurance Fund (NCUSIF), the Securities Investor Protection Corporation (SIPC), or any other public or private insurer; are not deposits or obligations of Idaho Central Credit Union (ICCU); are not guaranteed by ICCU; may have associated fees; and may not allow member recourse.
NYDIG does not make any recommendations regarding buying or selling bitcoin. There are risks associated with bitcoin trading, which may be heavily speculative and volatile including possible loss of value. See Terms.